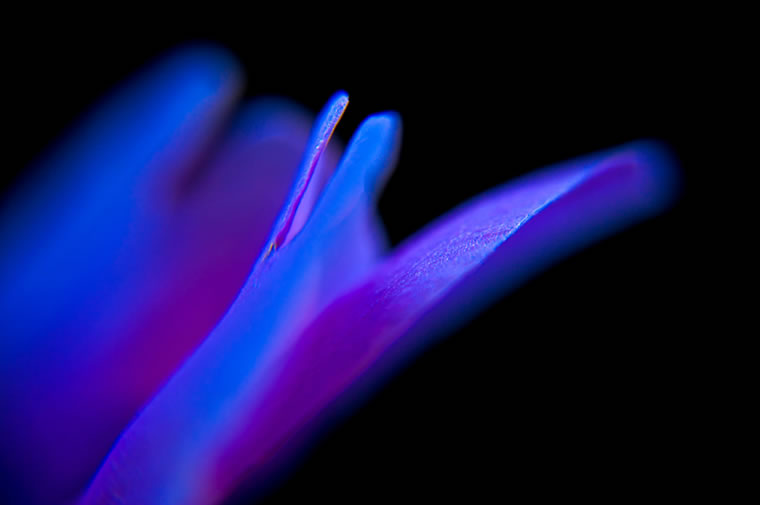 Dear Friend and Reader:
We live in what seem to be hopeless times — which means one thing: we must become our own source of faith. It's time to turn our minds on, and encounter life as it's happening.
Chiron in Aries is about to begin at full strength, which will take us into new territory where self-discovery and self-actualization are concerned. This is one of the great wakeup calls in all of astrology.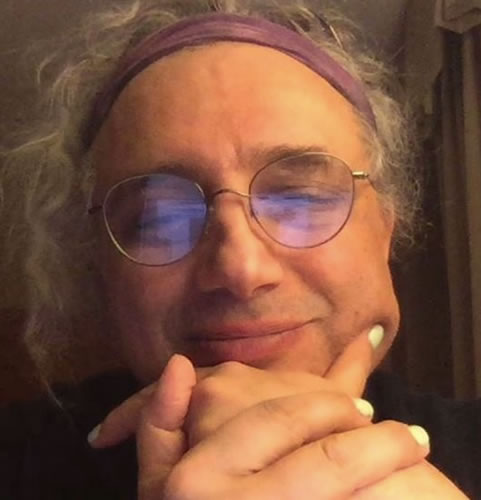 At the same time, we are being challenged to deal with a changing world. This is described by the rapidly approaching Saturn-Pluto conjunction in Capricorn. This is one of those world-altering aspects that will in some way influence everyone and everything.
Fortunately, we will have the enhanced self-awareness of Chiron in Aries to navigate the territory. While Chiron is one of the most vital influences in astrology now, there is, sadly, exceedingly little relevant information about it online — though it's one of our specialities here at Planet Waves.
In our era, it's rare to have sound guidance, astrological or otherwise. I have done my best to provide some of that for you in the RESET 2019 audio readings, part of the INTELLIGENCE annual readings from Planet Waves.
My readings are human creations: done from hand-drawn charts (which are included), recorded without a script, and including music composed and recorded right in the room where the readings were done for you. I consider it sensitive business offering anyone guidance, and for this and other reasons, I take a gentle, reflective approach to astrology.
These are inspiring, understandable astrology readings presented in a calm, mediative environment. I will help you study yourself, the world, and the place where the two meet. My objective in doing the work is to help you tune into your own intuition, your own navigation system, and your most important priorities.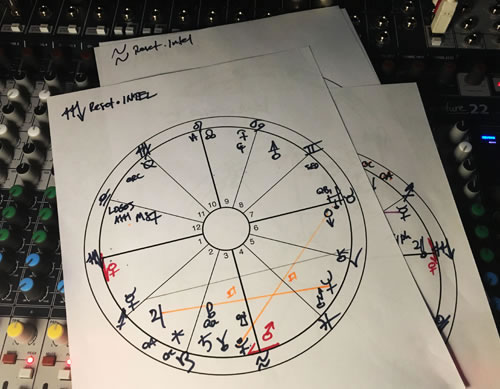 Each reading comes with four pieces of ambient music tailored for your sign (when I have a moment, I'll be extracting the music and presenting that separately).
All 12 readings (each about 80 to 90 minutes in four sections) work as a unified whole, though I suggest at least that you listen to your Sun sign and rising sign.
If you don't know your rising sign, we will look it up for you. You may share your reading with close friends, as this is one purchase per household.
Soon, I plan to begin delivering the written readings, beginning in the next week or so with two pieces that will be helpful to all of the signs.
Here are your purchase options:
All 12 Audio Readings Only — $99
All 12 Written and Audio Readings — $133
Individual signs, written and audio — $44 for the first sign, $22 for each additional sign.
Thank you for your business, and thank you for trusting me as your astrologer.
With love,



PS — You may purchase by phone by calling (845) 481-5616. Galaxy Pass and Backstage Pass members, please call for the best price.
ABOUT MY WORK
I bring many diverse gifts to my work as an astrologer, including extensive training and experience in both classical and modern astrology. I also bring therapy training (Hakomi, Gestalt and Holistic); spiritual work based in A Course in Miracles; and many years of tantric practice, meaning an openness and understanding of eros integrated with spiritual practice. Prior to astrology, my vocation was a news and investigative reporter, which has given me practical grounding in the world, and a realistic perspective of what is possible. I have served as a consultant since 1995, helping people in every walk of life.
I do personal consulting and offer retainer services.