Dear Friend and Reader:
Last week, we published the final chapter of INTELLIGENCE, your 2019-2020 readings from Planet Waves. These are my 21st set of annual readings, and the first in years to include both audio and written. But they're a lot more than astrology readings. They are a tool to help you shine the light inward, to help you awaken and tune in to your existence in a new way.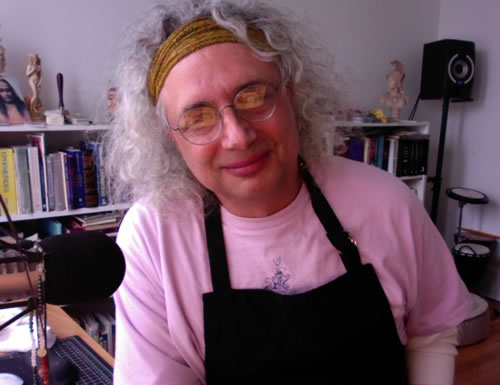 These days, the cost of a therapy session is about $150 (in cities such as New York, it can cost $200 to $300 per session — not exactly a practical solution for most people, especially since many therapists don't accept insurance). Astrology is not therapy — though it's a folk art that is related to certain types of process work.
The purpose of therapy, as I see it, is twofold. Part one is to hold a mirror to your life — to provide some detachment from your usual experience and show you a different point of view.
Part two is to develop trust with the practitioner. Note, this may be the very core of the process.
When most people go to therapy, they are going to heal their injured sense of trust, and then learn how to transfer their newfound skill into their other relationships.

In the right hands, astrology can be a good mirror (in the wrong hands, a terrible one). This is where trust comes in: for two decades, I've been faithfully providing these readings, where you can track my development as a teacher, author and, most significantly, as a person. I've been a constant presence, and teach for free every Sunday night on Planet Waves FM. You have a sense where I'm coming from.
One thing about astrology is that, used correctly, it's big enough to encompass any topic, any situation, any problem, any point of view. And it can be focused to the degree where it offers highly specific information — again, if done well.
And when most of the world is offering stupidity, we are offering INTELLIGENCE.
A Working Method for Using the Readings
INTELLIGENCE consists of 12 written readings and 12 audio readings, one each per sign. They cover the most unusual astrology I've ever seen, in a time of history that nobody really understands. The chaos factor, the sense of life being destabilized, the seeming collapse of integrity: these are all challenging to deal with from day to day. We need tools.
I suggest that you work with all 12 signs. Choose a week, and begin with Aries. Load the audio onto one of your devices, and give it a listen. If you want, listen in the background till it draws you in.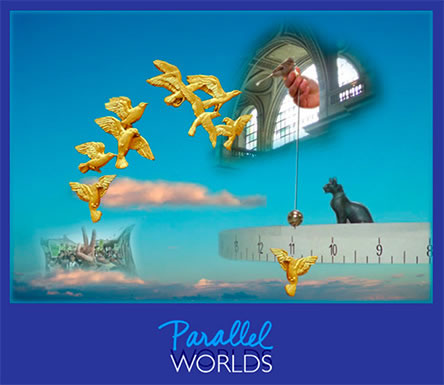 Print the written reading associated with that sign (PDFs are included for easy printing). Keep it handy. It will take maybe three reading sessions to take in and mark with pencil.
Then move on to Taurus. The next week, listen, print and read. What you learn in Taurus will build on what you learned in Aries. Then move on to Gemini. Then take a week off.
Then start again with Cancer, Leo and Virgo. Once again, a cardinal sign, a fixed sign and a mutable sign.
The benefit of this method is to help you take a circumspect look at your life. In each of the signs, I cover similar astrology from a whole new viewpoint. As you move through the signs, a new picture emerges — made of many dimensions, and speaking in different voices.
It's kind of like where The Artist's Way meets therapy. All for about $15 a week — $177 for all 12 signs. (Please write to us if you're on a limited or fixed income.)
One thing I know is that these days, your time is worth more than your money. That's why I work so carefully, and invest so much into getting it right. Each of these readings (audio and written) is about 20 hours of my work — 240 hours, over the past six months, plus all the years it's taken to learn my craft, working with thousands of clients (very unusual for a "public" astrologer).
One other thing. If you start to get curious, all of the past years are available to INTELLIGENCE subscribers. If you want to do some serious research, you will be able to do that.
My intent with INTELLIGENCE is to provide you with a comprehensive self-help and personal growth resource, from someone you know and trust — from someone you watched grow up as a writer.
Here are your purchase options. As well as the full set of readings being available, we have now made it possible for you to get either the audio or the written component separately, whether for all signs or for just your individual signs. If you have any questions, or are on a fixed or limited income, please feel free to email cs@planetwaves.net, or call (206) 567-4455, and we'll be happy to assist.
Complete set of readings: All 12 signs | Individual signs
Audio readings only: All 12 signs | Individual signs
Written readings only: All 12 signs | Individual signs
Thank you for participating in Planet Waves, and for trusting me as your astrologer.
With love,



PS — You may order by phone, ask any questions, or revive your subscription, by calling (206) 567-4455, our original number from Vashon Island. It still works! Or email for customer service at cs@planetwaves.net. Give us a day or so to respond. Thank you!
PPS — Please explore the website and read/listen to free samples here.