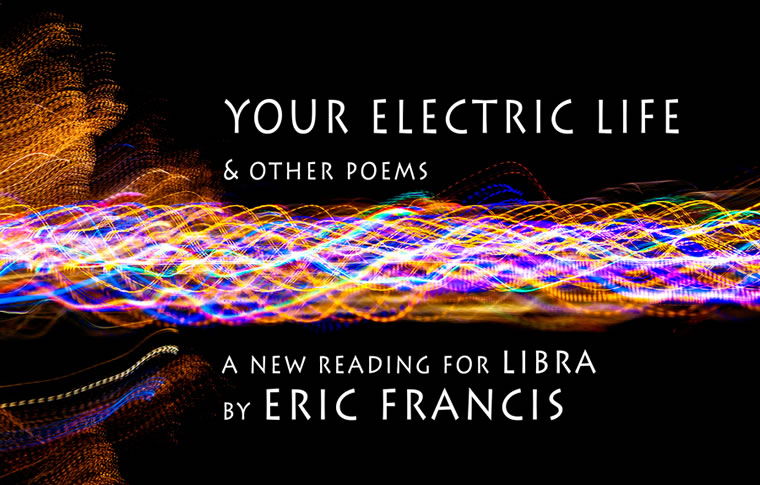 "I listened to the Intelligence audio for my sun sign (Libra) last night, and this content is extraordinary. Eric's clients/subscribers often praise his ability to get to the heart of our astrological lessons, and it's true. His ability to zero in on the import of what's occurred in the past year and prepare us for 2019 is worth the cost many times over. One of the most spot-on and insightful resources available. Thank you!"

— Valerie B. Easley
It's not easy feeling safe these days; it's not easy feeling like you belong anywhere, though astrology has some ideas for you. You're invited to order the 2019-20 Libra Astrology Studio. This reading covers your process of grounding yourself in the wild world of the Digital Age. You need some physical reality, and my reading of your chart suggests where to look for it: primarily at home. I have much to say about stabilizing your relationships in the chaos of the internet, getting some traction in your career, and most of all, how to frame your own reality.
Your Electric Life and Other Poems is now available for instant access for just $44. Reading includes an hour-plus astrology session, a tarot session and a special astrology extra, Self and Society.
I've also created a preview video for this reading [you may watch that here].
With love,