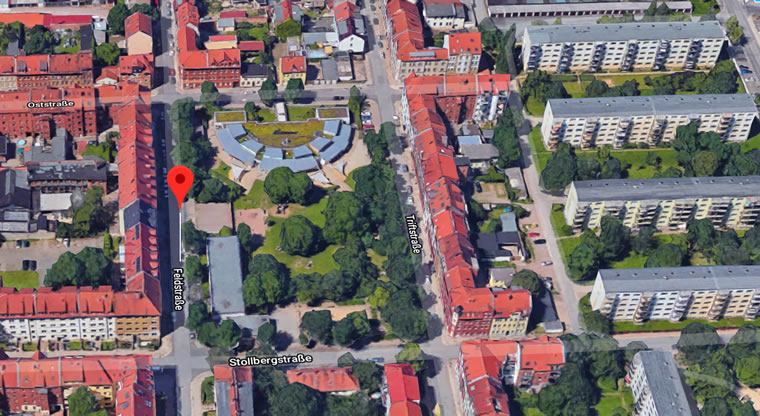 Dear Friend and Reader:
Before I visited Buchenwald, I visited Ilvers Gehoffen.
Everyone has seen photos of concentration camps, but you would not recognize this one. It's set in a neighborhood outside Erfurt, where the Holocaust is said to have begun. I know there are several places this is claimed to have happened, though the first government killings of anti-fascists were right there, in April 1933, within 12 weeks of when our old friend Adolf ascended to power.
When I was living in Germany, I had a guide who took me and a friend there. We had to ride a few trams to get outside the main city, and where we arrived reminded me of the desolate and crumbling Bronx. From the Google Earth photo above, it has apparently had a facelift.